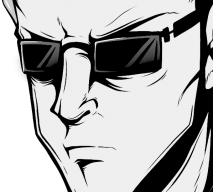 Undervolting....
Staff member
.
.
Joined

Jul 12, 2017
Messages

816
Likes

1,968
Location
Features:
-Almost half the width of a stock PS2 slim as it nixes the DVD drive and one of the USB ports.​
-Added mounting for an internal micro SD card card adapter for SD loading.​
-Improved cooling over stock with an additional intake and a guided exhaust.​
-Re-purposes the lid switch to become the power/reset switch.​
-Designed to not need supports to print the main case.​
A very basic how to build:
1) Requires a PS2 79k motherboard.​
​
2) Carefully trim off 2nd USB port so the motherboard is square, being careful to not cut the 5v reg for the USB port. Sand that edge so there are no shorts. Run a wire from the 2nd controller port 8.5v to the input leg of the 5v USB regulator to restore USB power.​
​
3) Cut both traces coming off the DVD lid switch and wire reset to one side of the switch and GND to the other side, this is now the power switch.​
​
4) (Optional) Trim down an SD to micro SD adapter so that it sits flush in the adapter mount and wire it up for SD loading.​
See latest files here: https://bitbuilt.net/forums/index.php?threads/ps2-ultra-slim.5077/post-57660
Last edited: