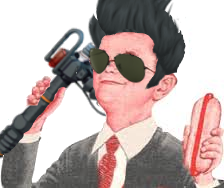 Joined

Jun 14, 2018
Messages

49
Likes

13
Portables

do tupper-stein count?
Hi guys,
Long time not posted, I was lurking about and I'm amazed how far we have gotten in the last year.
Those praises have nothing to do with my question but they needed to be expressed.
I'm working on a project that is a mutation of my previous ambition to make a custom android controller.
instead, being on a budget, I decided to modify a controller I already liked.
Thus came the Wee 2t, it's a nice little beast but one issue; the stick are not clicky and I do like my clicky stick when playing PC games remotely.
They instead provide a Z and a C button which acts as L3 (C) and R3 (Z), the home button also acts as an L3 when tested with a gamepad tester (it's an odd beast)
So far I was able to make the L3 work, it used a standard button config (everyone to ground!) so the process was simply find the test point and wiring it to a Joycon joystick compatible clamp and stashing it in the shell, I honestly did very well and i'm quite pleased with the result!
Now i'm moving on the R3 and it seems to be a different button array,the Z button A button and the R2 button all gets activated when I connect the test point 22 to ground (same thing when I test with the "dot" no 85)
I don't know if anyone encountered a similar button array in the past and if so how to they work?
thank you