Hello Guys!
I'm here to share with you my latest project, the WiiNX.
I always wanted to build a portable wii, there are so many cool projects that I found here, that I finally felt inspired to start my journey ...
In my country, unfortunately components are kind of hard to find, for many components I had to buy from China and wait months to get to my house ...
Sorry my English, I use a translator ...
* Screen 7" - PCB800099 controller in VGA (Thanks Aurelio for the patch, it looks like magic, the image is very sharp and bright!)
* Original Gamecube controls
*Custom regulators PTH08080
* 4x LG Chocolate 3000mha Batteries (3:16 hours)
* Red Charging Board
* Internal 64GB storage unit (Here I used a Sandisk Cruzer Fit, and despite the reports found here, it worked perfectly without crashes on Wii and NGC games)
* Som Stéreo (saída para fones de ouvido)
pics:
And so the project was born ...
first test print :
Some tests were done until reaching the final version ...
Until she came ...
I painted it white, I thought it would better portray the original console ...
Thanks Gman, I used some measurements of your G-Wii, and modified some parts to fit my project ...
Here we can also see the double click of the R button...
Work to accommodate everything inside, Regulators, cooler, charge plate and batteries ...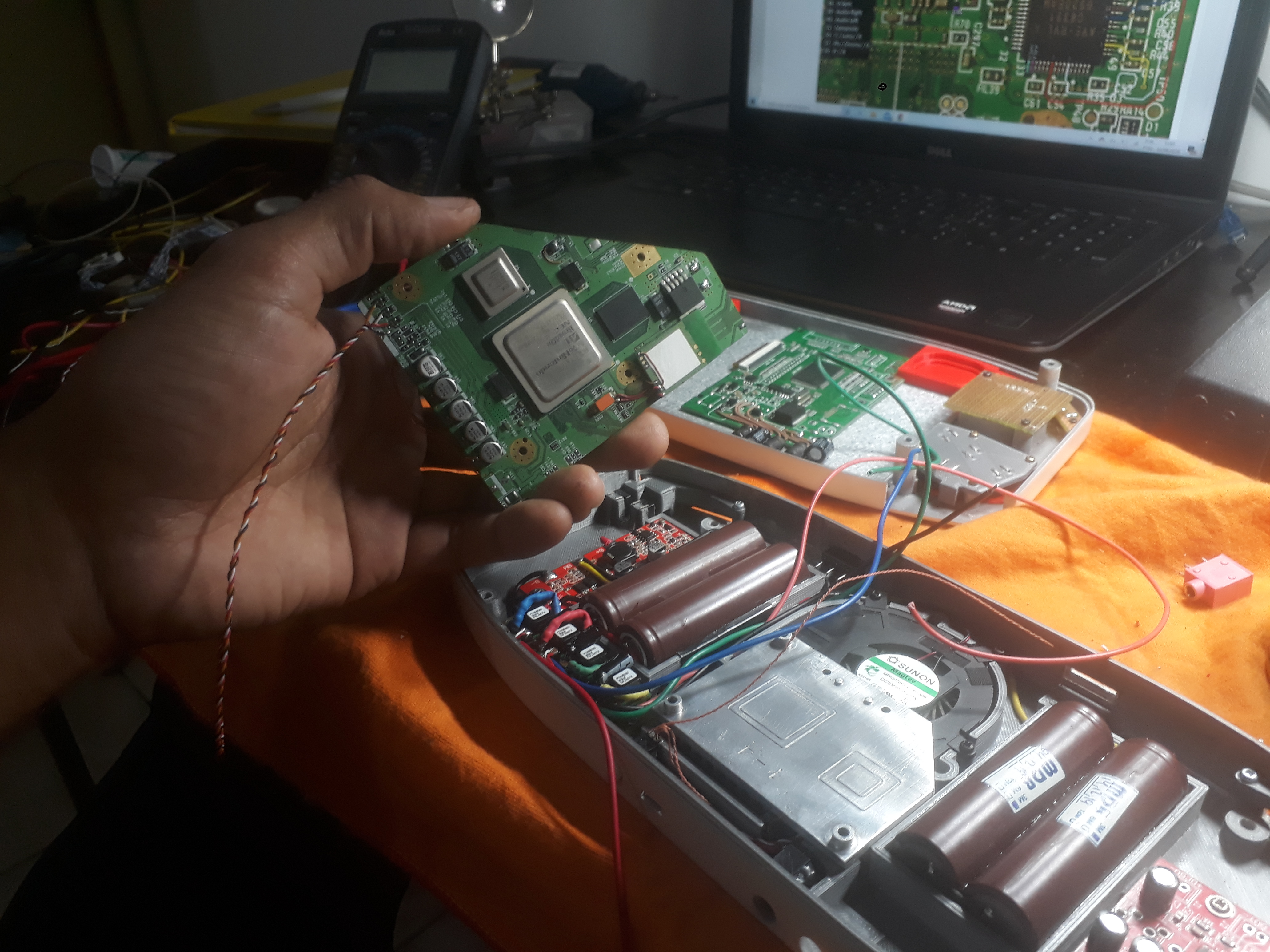 And it seems to work ... =)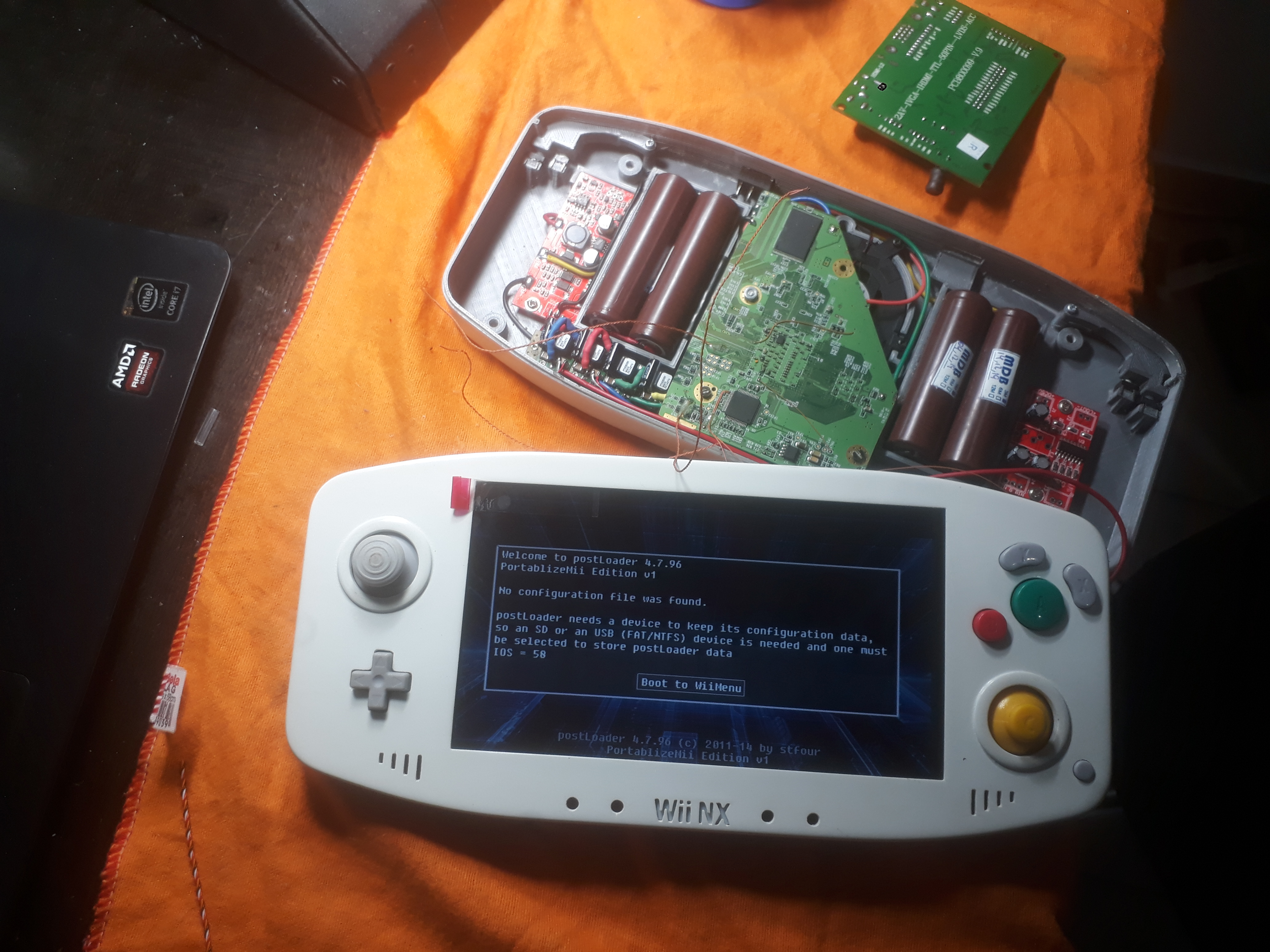 Turning on the controls ... cutting off the NGC control board was my only option ...
Ready ... Everything in place and works very well ... I was very happy!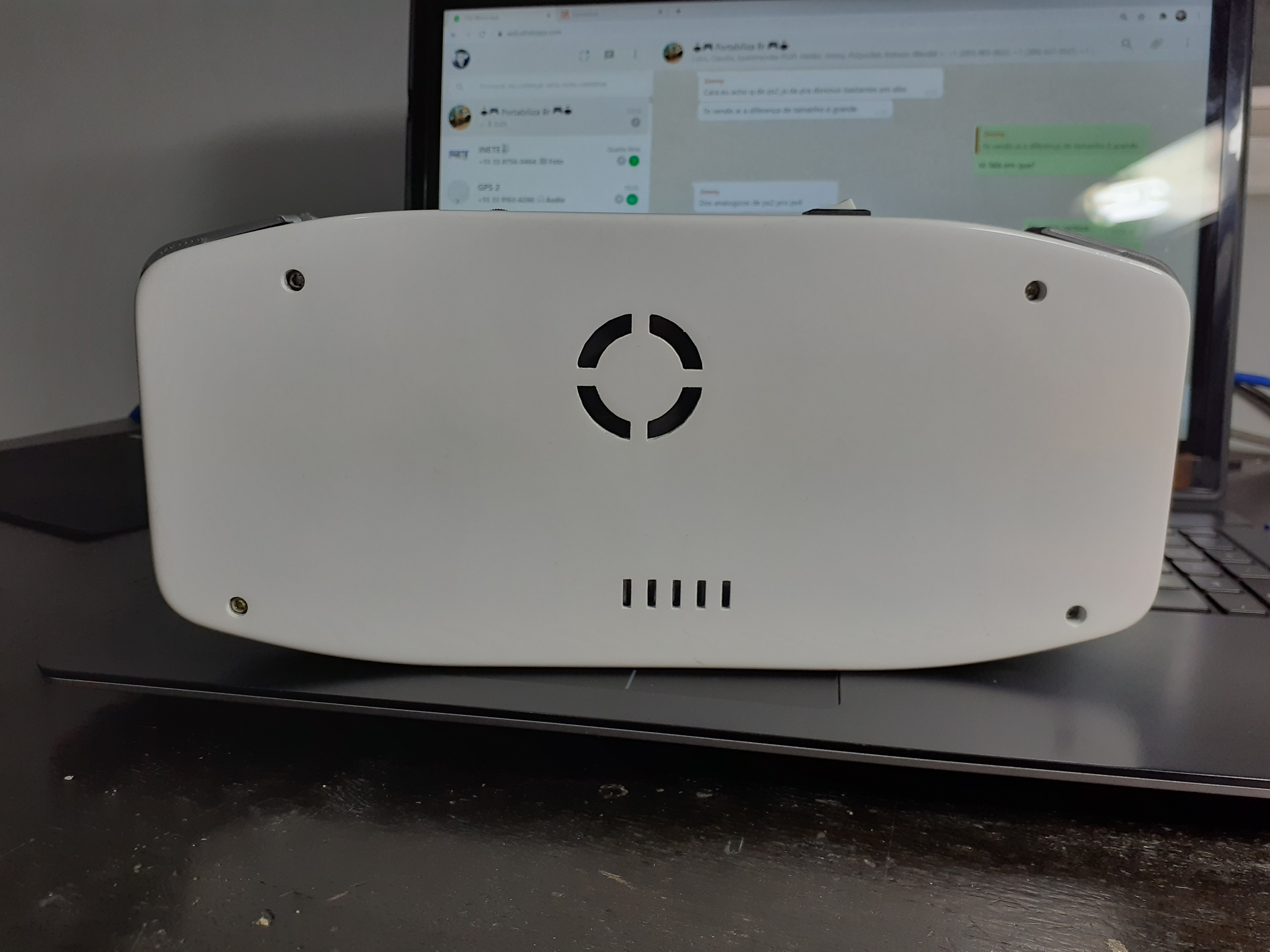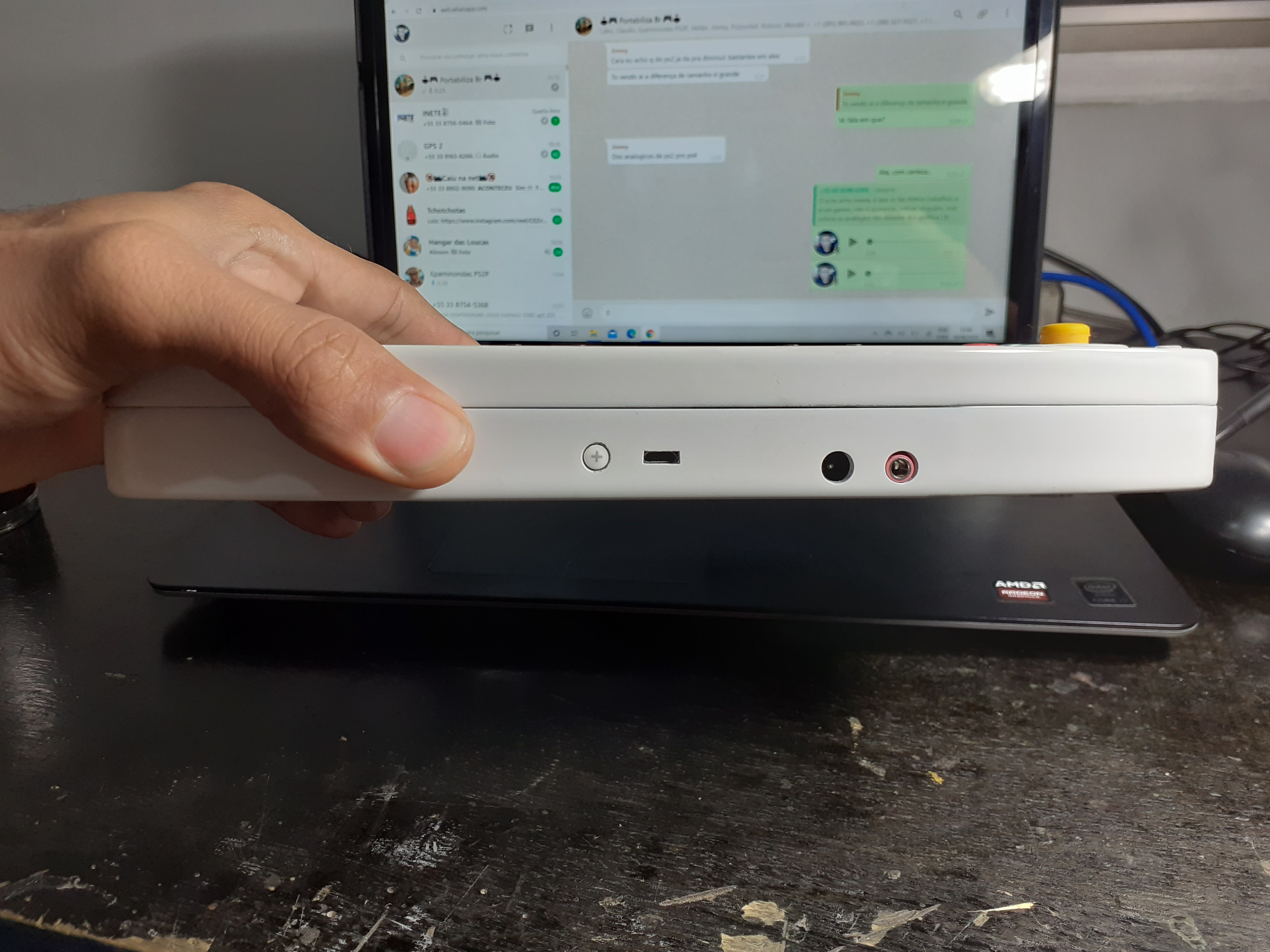 I managed to illuminate the "WiiNX" logo exactly as I wanted, very weak so as not to disturb the screen ...
The Logo lights up Red when charging or when the battery is low, and lights up Green when charging is complete!
This project was made possible thanks to the work of many people here at Bitbuilt:
* G-MAN (Parts and measurements of the G-Wii buttons, I used them as a basis to draw my ...
* AURELIO (Patch's VGA and GC2Wiiremote)
* E Everyone involved with Portabilize Mii (I will soon test BBLoader)
Thank you!
Last edited: