Hey all,
I'm selling off most of my builds from the past. Trying to save up for a big life change of moving out of california... hopefully. Life has just gotten too expensive. Thanks for considering picking up one of my portables.
For sale here is a Galaxy Black G-Wii rev2. It is personally hand built and throughly tested.
-4x18650 lithium batteries
-all new 4Layer Tech boards.
- 128gb SD card included and installed
- vga video enabled
-built in screen control board.
-Dual Tact shoulder buttons for analog trigger-like control
-MX and BT re-locations. Clock tested and working.
-Bluetooth Emulation hack installed allowing control of system menu with onboard GC controls
Message me if you have any questions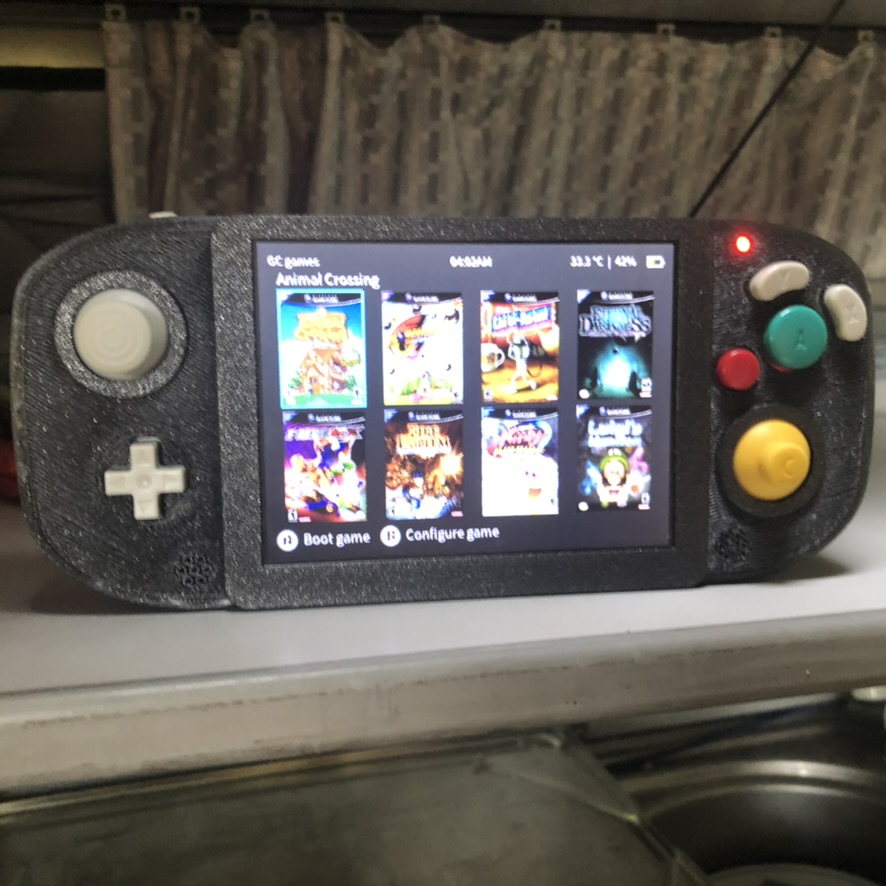 $1000 or best offer. Thanks so much for considering