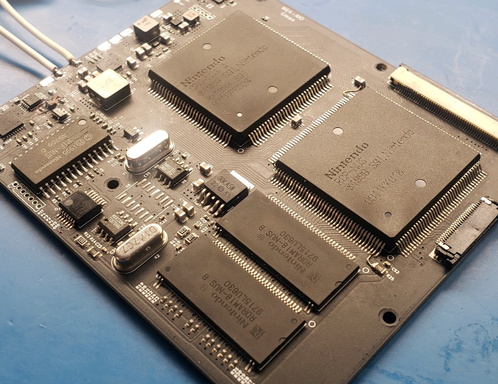 RTFDS
Staff member
.
.
.
.
.
Joined

Feb 25, 2016
Messages

1,432
Likes

2,841
Releasing all the model files for the G-Wii including compete SolidWorks assembly and STLs for 3D printing. It's a pretty easy build with plenty of room inside for spaghetti making it perfect for beginners. I've included two different variants of the front case depending on how your printer performs. I decided it was easier for me to print the case in full with supports, otherwise you can print it in 2 parts and glue it together.
Designed around original GC buttons and joysticks.
5" 4:3 screen. Looks amazing with the VGA patches!
https://bitbuilt.net/forums/index.php?threads/wii-native-vga-version-1-2.2176/
Fits stock OMGWTF motherboard
On/Off switch:
https://www.digikey.com/product-detail/en/zf-electronics/PRK22J5DBBNN/CH865-ND/1083858
Small but loud speakers:
https://www.digikey.com/product-detail/en/soberton-inc/SP-1511S-3/433-1127-ND/6099101
USB mount pcb:
https://www.sparkfun.com/products/12700
4x 18650s
https://www.mouser.com/ProductDetail/532-371824B32G?r=532-371824B32G
https://www.ebay.com/itm/5V-35mm-x-...712900?hash=item3cb4a46ec4:g:Tj8AAOSwPCtbYm5e
70mm x 35mm copper sheet for heatsink assembly:
https://www.onlinemetals.com/merchant.cfm?pid=15247&step=4&showunits=inches&id=966&top_cat=87
Lots of M2 screws