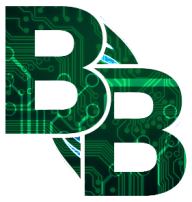 Joined

Jan 28, 2016
Messages

57
Likes

591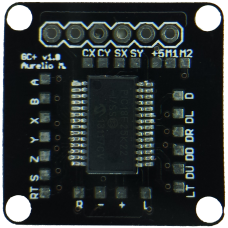 The GC+ v1.0 board
​
Pinout
A - A button
B - B button
X - X button
Y - Y button
Z - Z button
S - Start button
CX - C-stick X Axis
CY - C-stick Y Axis
SX - Main-Stick X Axis
SY - Main-Stick Y Axis
+5 - 5v (for rumble)
M1 - Rumble Motor +5v
M2 - Rumble Motor GND
D - Controller Data
DL - D-pad Left
DR - D-pad Right
DD - D-pad Down
DU - D-pad Up
RT - R-Trigger "click" button
R - R-Trigger analog slider
- - GND
+ - 3.3v
L - L-Trigger analog slider
LT - L-Trigger "click" button
Additional notes
5v and M1 are directly connected together.
Do not solder to the 6 through holes on the top of the board, they are for initial programming only.
Gamecube specific notes
Some GC trims may remove a needed resistor on the controller data line. If GC+ doesn't work on your Gamecube, solder a 1k resistor between D and 3.3v.
Using the configuration software
Related information
Official controller joystick pinout
Official controller analog slider pinout
Adding resistors to GC+ for the dual tact mod
Dual tact mod
Software
Use gc_ControllerConfig.dol for GameCube and unzip the Wii_GC+Config.zip in the root of your USB/SD for Wii.
Last edited by a moderator: