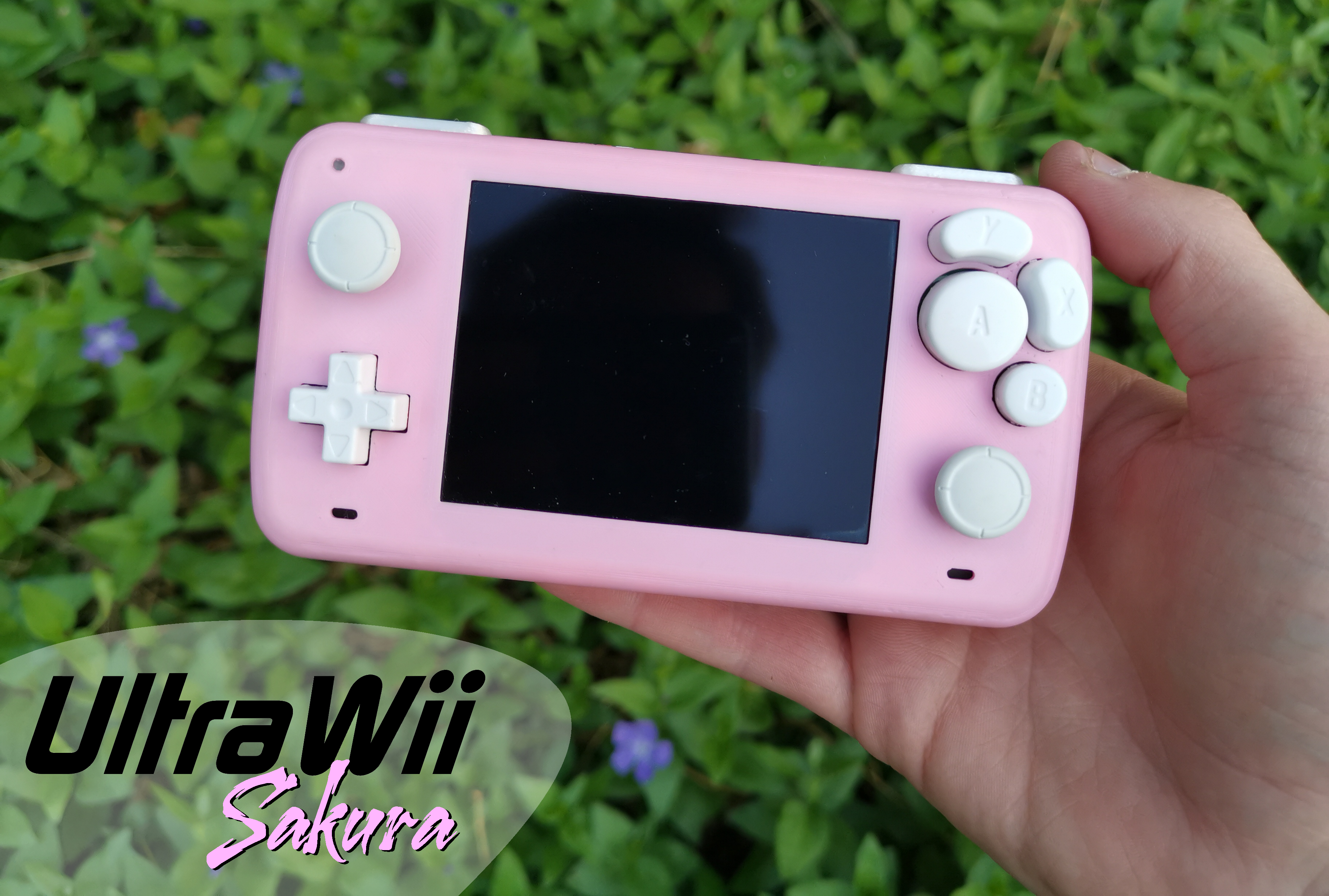 The UltraWii: A compact, beautiful, sakura pink custom engineering marvel designed by YveltalGriffin. April 2021.
Article: By StonedEdge
YveltalGriffin has been around the forums for a few years now and has recently completed his marvel of a Wii portable - dubbed the "UltraWii Sakura" after making several marked improvements on his previous version. Arguably one of the smallest portables we have seen in recent times, the UltraWii Sakura packs all of the great features you would expect to see in any modern Wii portable. With 4 18650 lithium ion batteries to boot, it provides the customized Wii portable with over 4 hours of ultimate gaming fun on the go that can fit in your back pocket. It's not just the outsides that we're impressed with - of course, this portable is a work of art to say the least - in all areas of design. The custom PCB YveltalGriffin designed speaks volumes about his incredible CAD skills and great attention to detail he pays to his craft. And it's not just the outside that has caught our attention... YveltalGriffin pushed the Wii to its very limits in this project with what is known as the OMEGA trim - a trim only attempted by very few modders in the community that are capable of pulling off such an amazing feat. The Wii is trimmed beyond what is usually required for more larger builds until nothing but the CPU, GPU, RAM and NAND remain... unbelievable...
One of the most integral parts that determines the longevity and lifespan of any portable gaming console is not how it looks on the outside - it's how much care and attention has been paid to the internal routing of the consoles' electronics. Yveltal is a master of wire routing and spent much time ensuring that no wire was routed where it shouldn't be. Despite the case only having such small volume, there is a lot of breathing room inside the portable! Yveltal mentioned that having his custom PCB sit underneath the Wii motherboard was a fantastic design revision choice, as no bulky wires were now required to cross the two halves of the case - this contributed to a much cleaner build overall for him. It's got a GC+ 2.0 for the internal controller emulator and it's even compatible with an original Nintendo Switch charger which can charge the batteries at 15V 2.6A, so you don't need any other chargers than what you've already got on you. The PCB is a 4 layer PCB designed in EAGLE and handles the battery management, charging, audio and voltage regulation, all on a tiny 70 x 20mm board! If you look closely, you can even see he has utilized a BGA package 3v3 buck-boost regulator to push the batteries even further to get a slightly longer play time out of the system. Amazing stuff, Yveltal!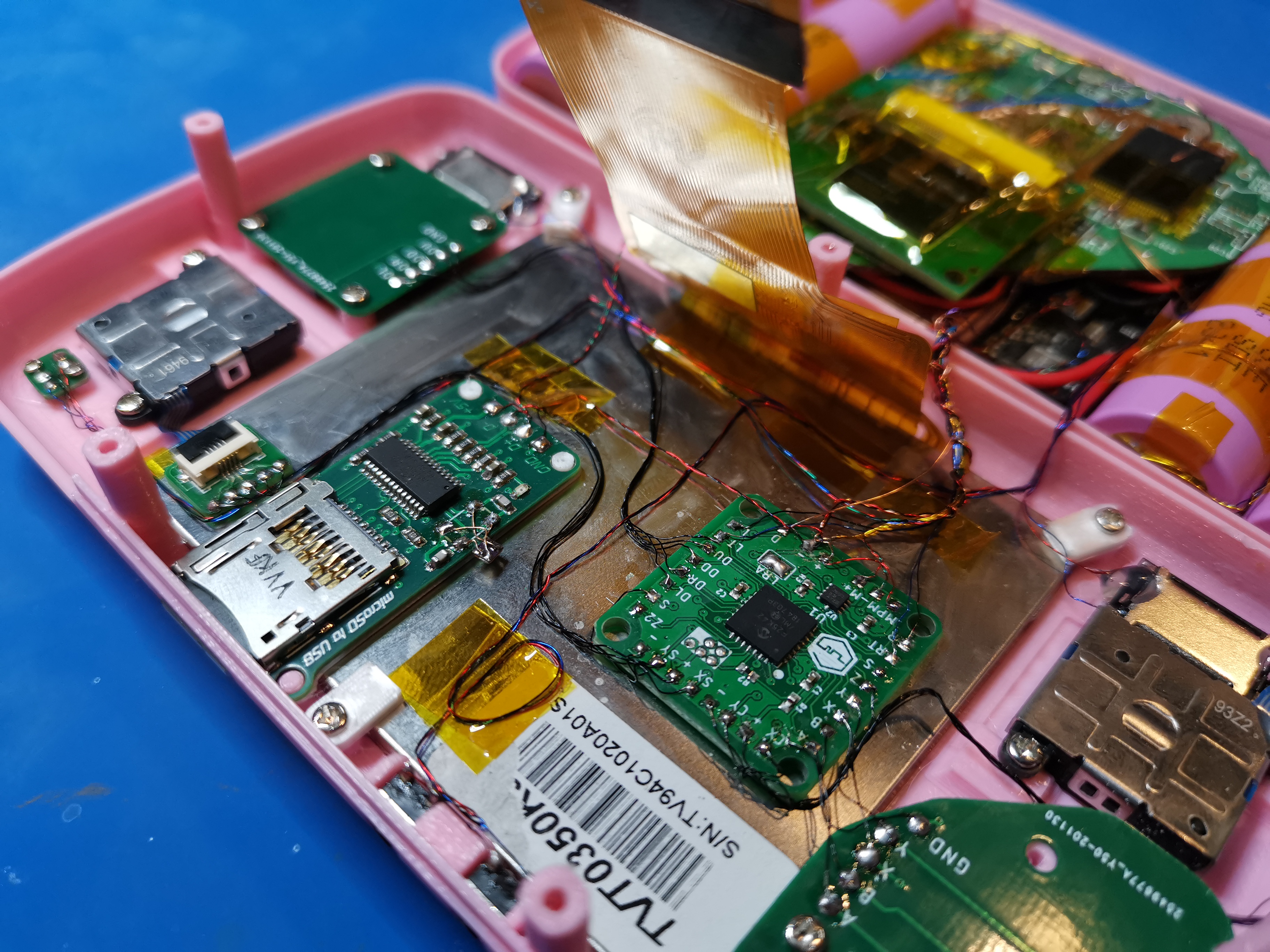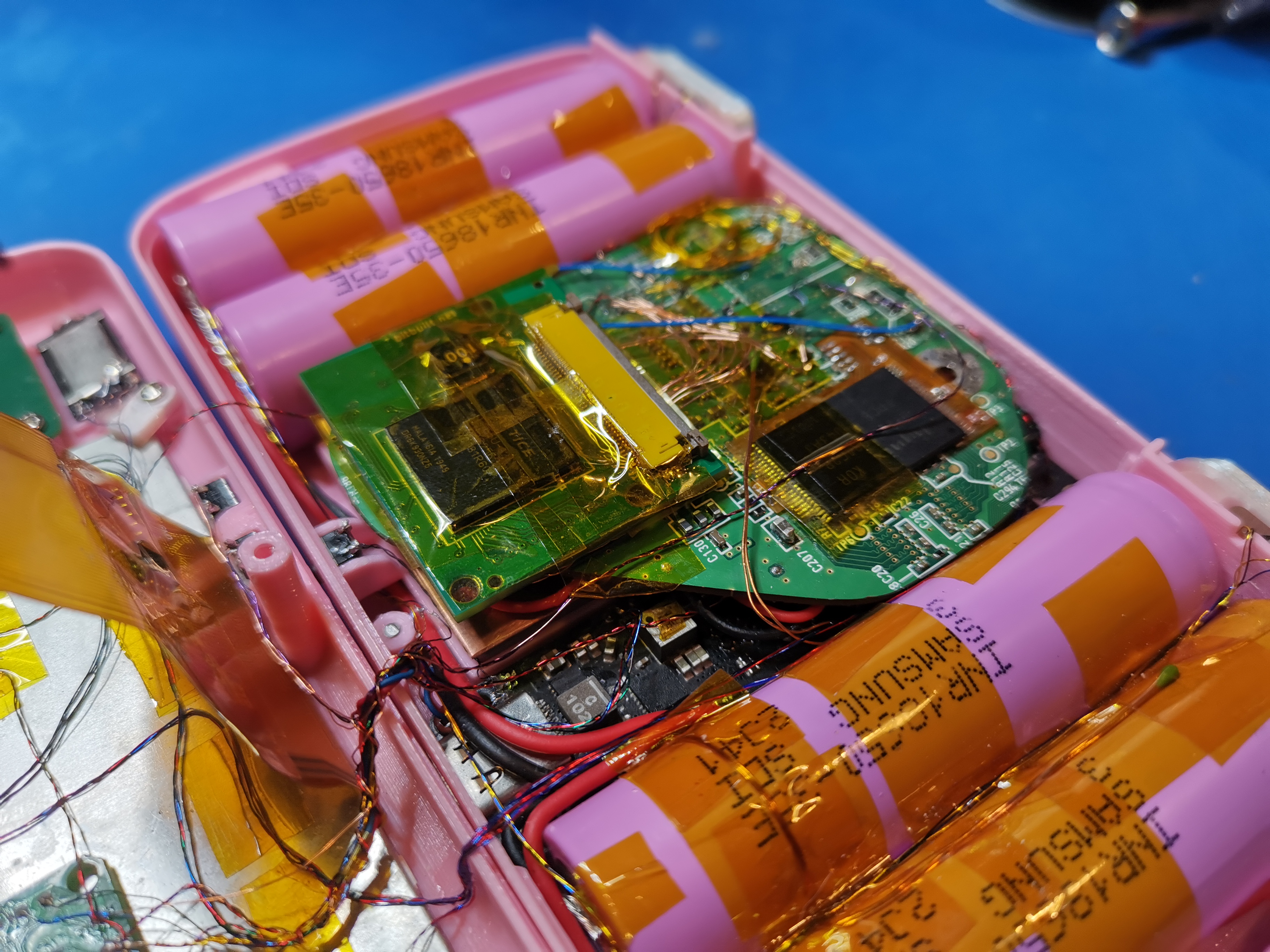 The UltraWii features include:
-OMEGA-trimmed Wii motherboard
-1S4P 3500mAh 18650s
-3.5" 640x480 IPS LCD panel w/
@Aurelio
's direct drive
-All-in-one BMS and reg board with digital audio amp and headphone jack
-Removable microSD card for upgrading storage
-USB C PD and Switch charger compatibility
-Requisite RGB LED
-Orange squishy tacts, Switch joysticks, GC+ 2.0 with LRA rumble motor
-Recessed Sync and Reset buttons
-Customized wrist strap
-Fits in your pocket and lasts an amazing 5.5 hrs.....does yours?
Well done to YveltalGriffin for completing an amazing project. Building any portable is a tough challenge, but to overcome some of the design hurdles that Yveltal did to cram an entire Wii in a 140 x 75 x 26mm housing... well... you just have to applaud anyone who is capable of doing that.
Check out all of the specs and details about the UltraWii Sakura here!
Check out some gameplay footage of the UltraWii here!
If you'd like to be featured on the BitBuilt home page for completing an amazing project or think that there is a project that deserves to be on the front page, please contact any of the BitBuilt administrators, moderators or Front Page Staff with your suggestions. We'd love to hear from you!
- Stoned
Last edited: