Well I've never done a worklog before but the great Shank demanded I do one so here we are.
TinyTendo is my admittedly overly ambitious attempt at making a NES handheld in an original GameBoy form factor, which breaks conventions on how small a real NES can get.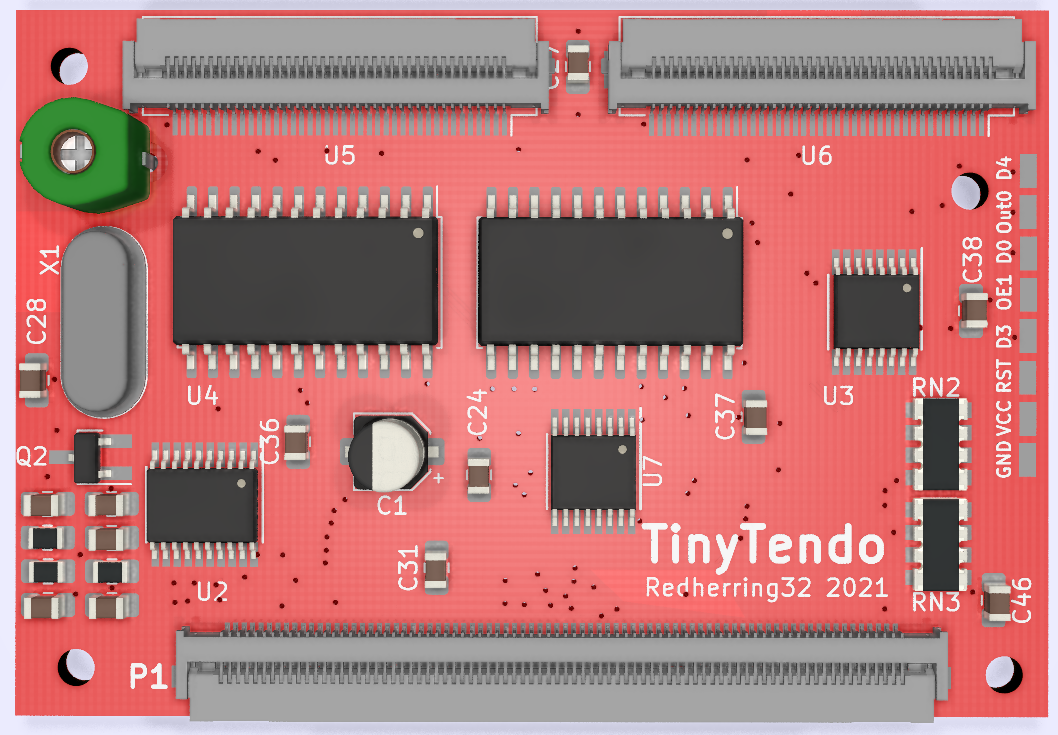 TinyTendo will utilize a custom motherboard, the current motherboard prototype features 3 FFC connectors for attaching the CPU, PPU, and cartridge slot, however I intend to move towards having these parts integrated into the final board.
Now you may be wondering how I will be handling the CPU and PPU; the bottom of each chip will be ground down in order to expose the leadframe, and make the die flush with the leadframe: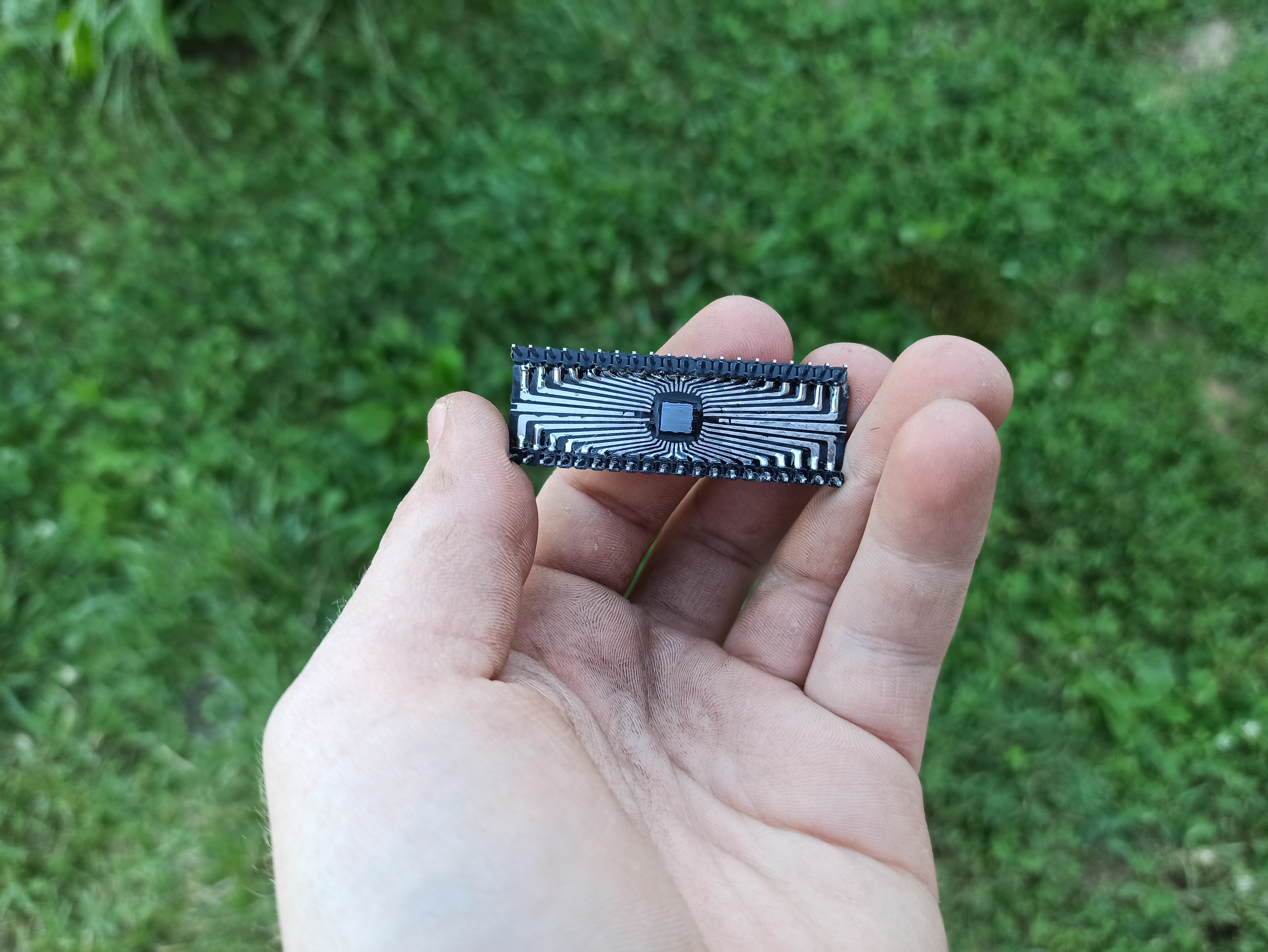 And then they will be cut down to a final horizontal footprint of 10x10mm in order to minimize the space they take up on the PCB: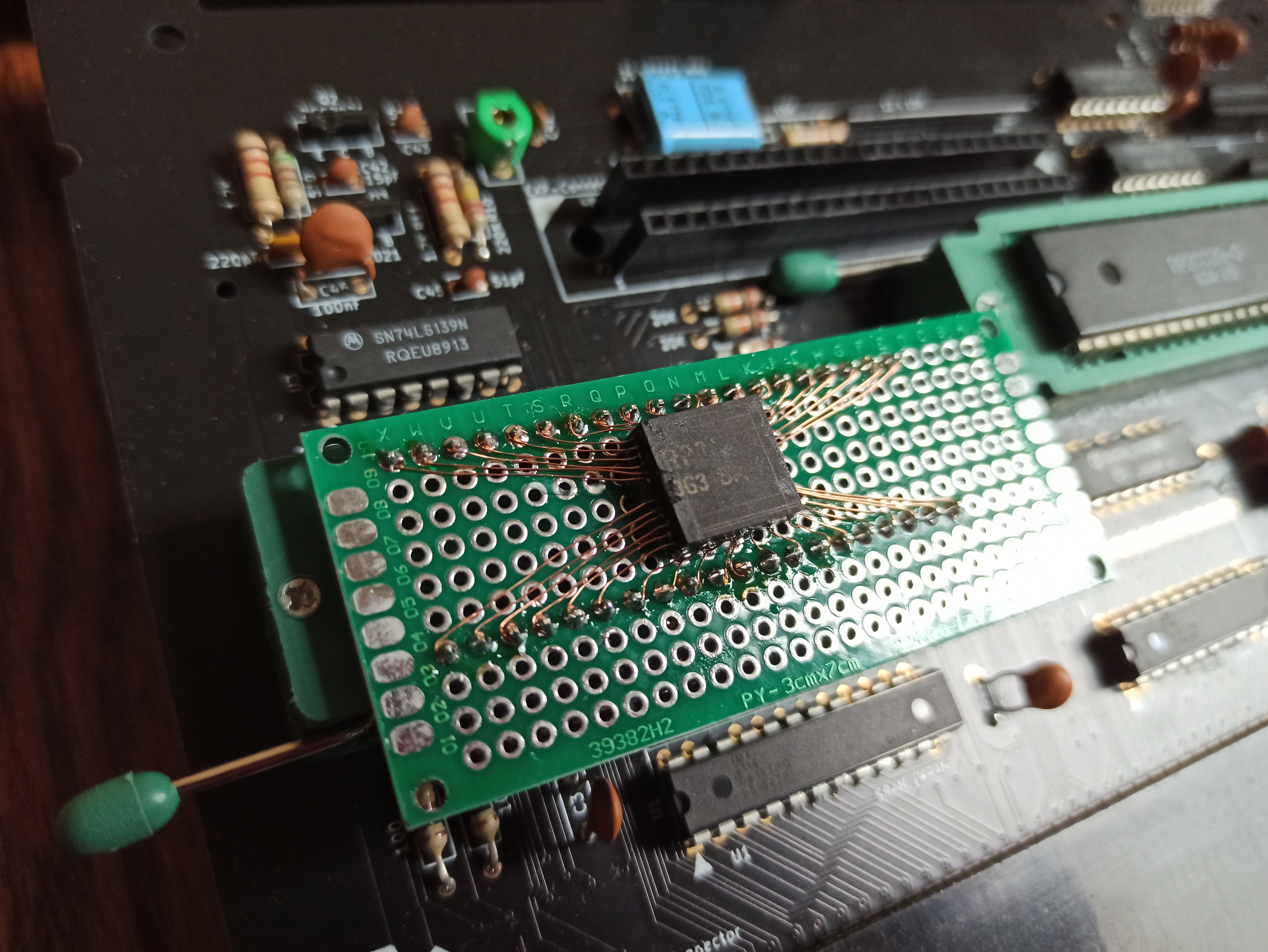 (The above image is of me testing if the cut chip still worked, and does not reflect how they will be used in the final design)
This process not only reduces their overall size, but also allows them to be perfectly surface mounted, and is what makes this project feasible.
If anyone would like me to go more indepth into how I do this, and how it's possible, let me know!
Anyway, I will try and keep this thread updated as I go, though progress will likely be slow.

Last edited: